Patterns Furnishing, synonymous with elegance, proudly receives the India Retail Excellence Award (IREA).The Retail Association of India (RAI) serves as a guiding light for the retail industry, championing innovation, best practices, and growth. With its finger on the pulse of the ever-evolving retail landscape, RAI plays a pivotal role in elevating industry standards.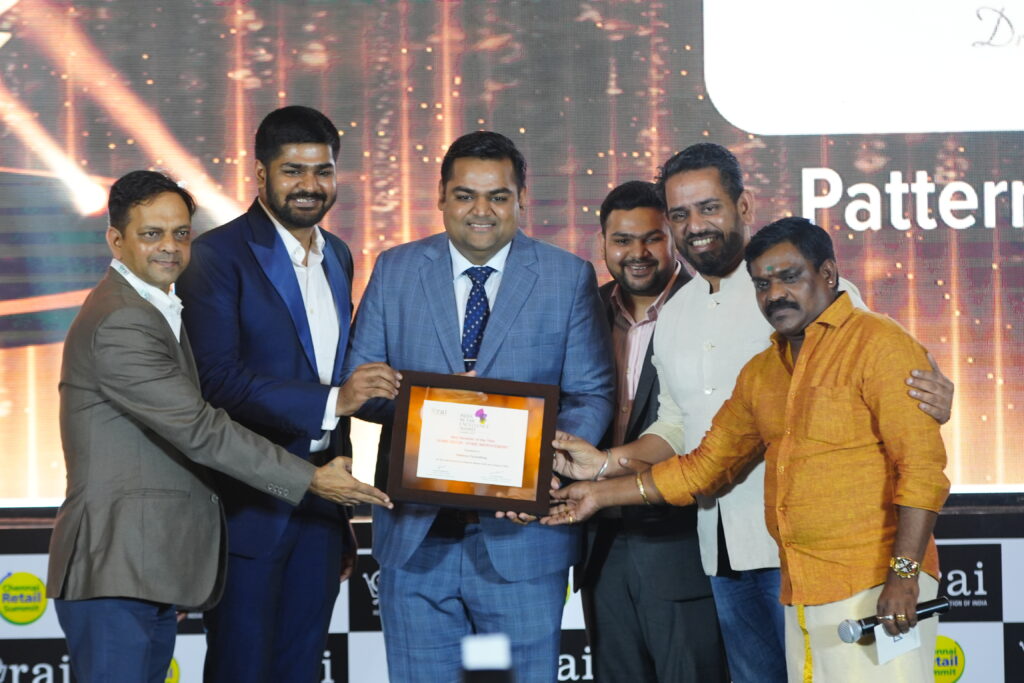 Celebrating Excellence: The India Retail Excellence Award (IREA) Categories:
The India Retail Excellence Award (IREA) encompasses various categories, each celebrating excellence in a specific sector. These categories such as Apparel & Lifestyle, Beauty & Wellness, Home Decor / Home Improvement, Department Store, Food & General Retail, Consumer Durables & IT (CDIT), Jewellery, Footwear, Mobile, Restaurant & QSR and Speciality Retail.
The Retail Association of India (RAI):
The India Retail Excellence Award (IREA) evaluates nominees based on a set of parameters that reflect their performance, innovation, and impact within the retail industry. The jury parameters include: Business Economics, Innovations, Growth and Expansion, Adaptability, Brand Impact. Finally, A jury of industry experts evaluates shortlisted entries to select winners.
The Home Décor and Home Improvement Victory:
Among the categories, Home Decor and Home Improvement truly reflect Patterns Furnishing's essence. This category celebrates businesses transforming spaces into sanctuaries. Moreover, Our victory under this category is a testament to our dedication to redefining living spaces through curated furnishings that resonate with IREA's criteria.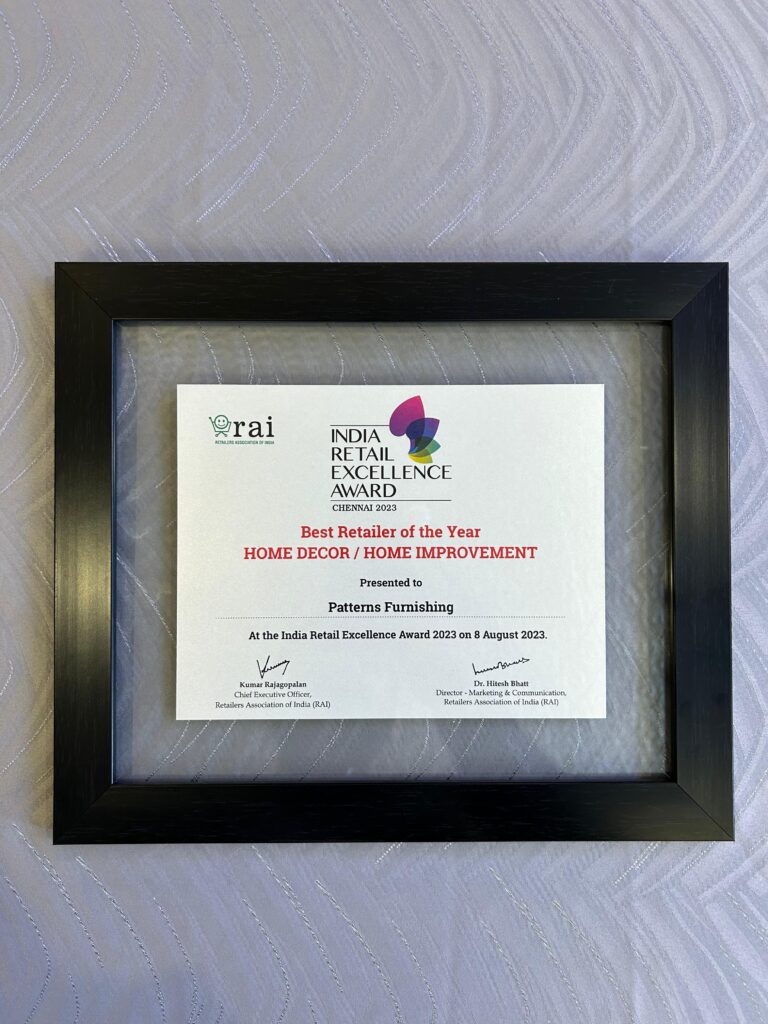 Redefining Living Spaces: Patterns Furnishing's Triumph:
In conclusion, Patterns Furnishing's triumphant achievement of the India Retail Excellence Award (Best Retailer of The Year) in the Home Decor and Home Improvement category underlines our commitment to elevating living spaces. Also, This recognition reflects our dedication to setting new industry standards and delivering innovation for homes. As we look to the future, we remain committed to transforming spaces into personalized havens.
Are you in search of home décor solutions? Also, Feel free to visit our showrooms conveniently located in T. Nagar, Anna Nagar, Velachery, and now in Porur.